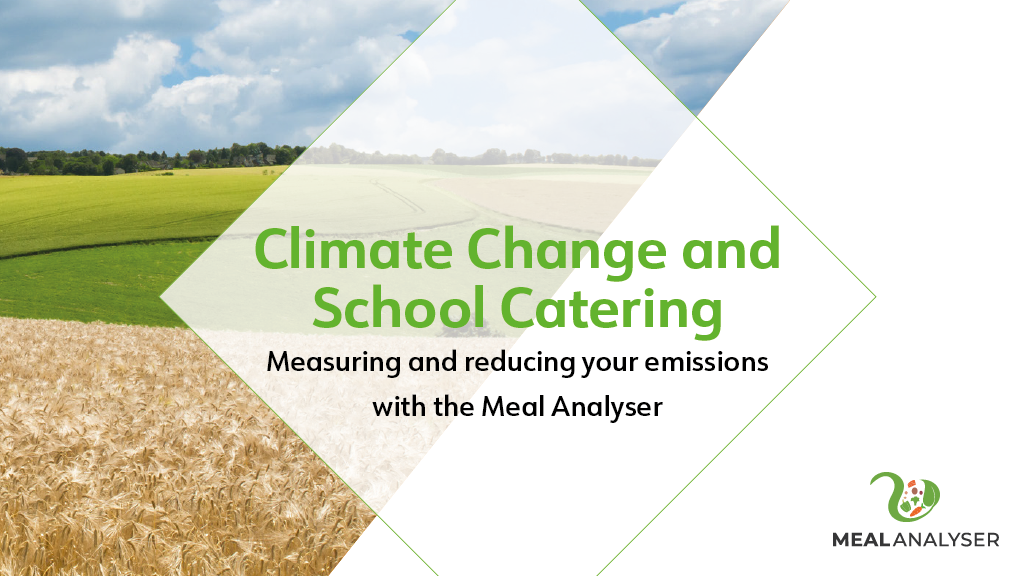 Angela Tregear and Adam Wilkinson have refined their school meal carbon tool ('Meal Analyser'), helping school catering providers to measure and reduce carbon emissions. Work since the completion of the Strength2Food project includes the creation of an e-brochure and refreshed website.
Click here to access the Meal Analyser tool or download the guide.
The e-brochure provides a snapshot of the carbon emissions from UK school catering, detailing how types of activity break these down and which steps service managers can take to reduce their carbon footprints. The estimates provided in the brochure draw from analysis conducted with the Meal Analyser – the carbon calculator tool developed as part of the Strength2Food project. More details of how the Meal Analyser works, and the types of information it can provide, can be found in the brochure as well as the accompanying website.