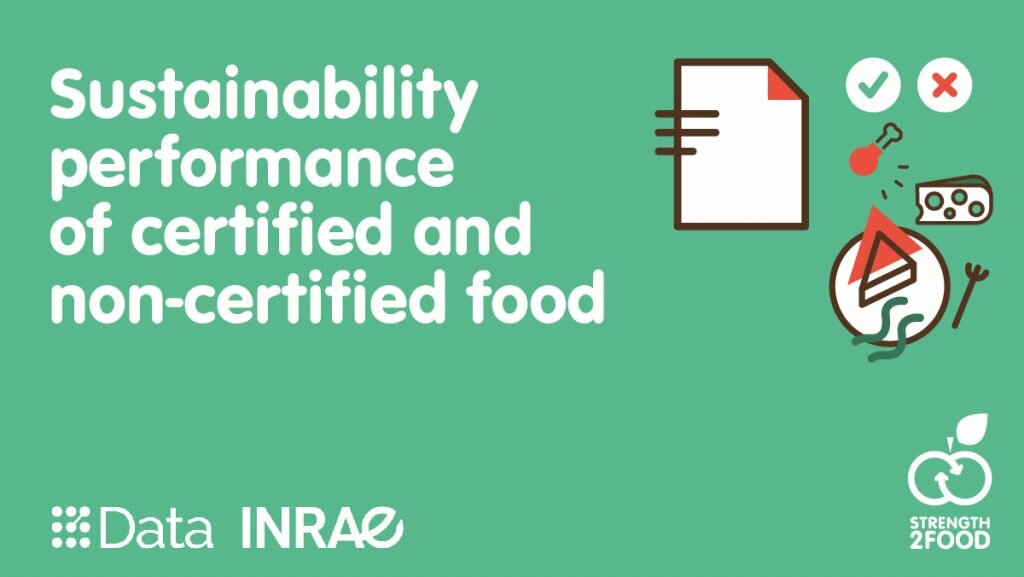 The dataset on the sustainability performance of certified and non-certified food (https://www.doi.org/10.15454/OP51SJ) is now freely available as part of the European Union and Strength2Food's commitment to open science. Established by Valentin Bellassen and his co-authors, the dataset contains 25 indicators of economic, environmental, and social performance, estimated for 27 certified food value chains and their conventional reference products. Materials include the indicators, the raw data on which the indicators were estimated and sources. Accompanying documentation details how each indicator was estimated. A blank spreadsheet for data collection and indicator estimation can be used by others seeking to evaluate the economic, social and environmental sustainability of food value chains.
The results on the performance of EU certified foods can be found at:
Bellassen, V. et al (2022). The economic, environmental and social performance of European certified food, Ecological Economics, 191. https://doi.org/10.1016/j.ecolecon.2021.107244.
Arfini, F., & Bellassen, V. (Eds.). (2019). Sustainability of European food quality schemes: Multi-performance, structure, and governance of pdo, pgi, and organic agri-food systems. Springer International Publishing. https://www.doi.org/10.1007/978-3-030-27508-2.